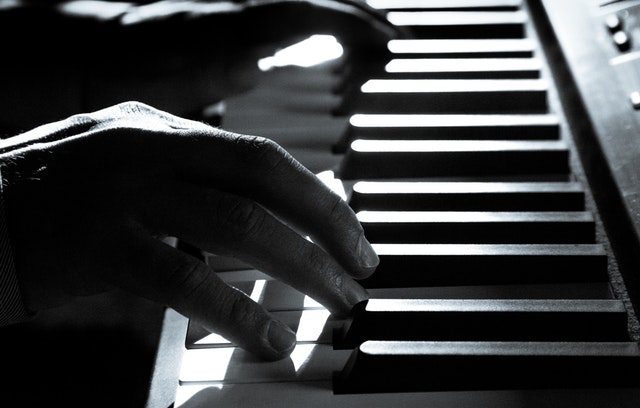 I offer a variety of services to clients located in Eastern Pennsylvania (Lehigh Valley) and vicinity, including Philadelphia and Western New Jersey.
expert accompaniment for your choir or teaching studio
A surprising number of choirs and their directors underestimate the value of a quality accompanist, largely because they've never had the chance to compare. If you want colorful, textured playing backed by solid reading skills and a boat load of real-world experience, send a quick e-mail to me at bryan [@] bryanholten.com suggesting a few convenient times for me to be in touch with you by phone.
I've played for church, community, and collegiate choirs of all sizes, from half a dozen to over two hundred members. Among them are the Eastman-Rochester Chorus, the University of Rochester Women's Chorus, the Wayne Oratorio Society, and the choirs of Moravian College.
a quality tuning at a fair price
With sixteen years of experience in piano tuning and repair, I have successfully tuned everything from the smallest of spinets to the largest of concert grands, old and new. Flat-rate pricing ensures simplicity and ease, and I'll even play something for you when I'm done! E-mail me at bryan [@] bryanholten.com to schedule a visit to your home or studio. Be sure to tell me a little bit about your piano.
My formal training in piano tuning and voicing took place in a summer apprenticeship with Nevin Essex, RPT. I also have access to a network of experienced technicians I can consult when unfamiliar issues arise.
an artist's perspective on your piano
If you are a music teacher, hobbyist, or longtime piano owner, I can offer you an expert assessment of the quality of your piano. I will advise you on how it measures up against the available alternatives in whatever price range you are most comfortable, and suggest possible paths for improvement or replacement. Send an e-mail to bryan [@] bryanholten.com to schedule a consultation. Be sure to leave a callback number.
I am a classically trained pianist and have spent countless hours listening to, playing, tuning, and repairing instruments of all types. I can help you measure the quality of the action, the scale design, and the overall quality of sound.
folks I've worked with have said good things
Clear, helpful, knowledgeable, and easy to reach and work with, Bryan has a music-first attitude and is fairly priced. Bryan was recommended to me by a colleague, he works on my piano, and I continue to refer him to families I teach. I am lucky to have Bryan as a resource.
-Esme Montgomery, Musician, Music Teacher, Easton, PA
Bryan is the only piano technician we use. He is prompt, professional, and does excellent work at a very reasonable price. His attention to detail and care of the aging instruments in our church ensures that they are in the best possible condition. His tuning and recommendations for each instrument are spot on.
-Timothy Jenks, Director of Music Ministries and Deborah Jenks, Organist, Grace Evangelical Lutheran Church, Shillington, PA
I asked Bryan to accompany my students for NATS [a local competition]…He came to rehearsal on time and well-prepared musically. His playing was stylistically correct and sensitive, and he displayed an easy, encouraging rapport with the students. Bryan also has a good foundation in voice which is a great asset to an accompanist. I highly recommend him.
-Janice Derstine, Derstine Vocal Studio, Emmaus, PA