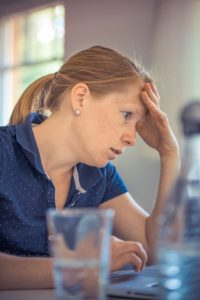 Do you ever find yourself "stuck in the weeds" of daily life, not sure where to go next? If so, read more and try this simple but powerful exercise.
The Revelation
I've really struggled the past couple of weeks. I wish it weren't so, because I'm such a perfectionist. Perfect people don't struggle, right?
Of course, you and I both know that this is a ridiculous way to think. Struggling is part of living your life as a human being.
I had become frustrated enough with myself yesterday that I decided to step out for a bit and take a walk around my neighborhood. After just a few minutes of fresh air and sunlight, it dawned on me what I had been doing wrong. I had stopped looking at the bigger picture of why I'm doing all of the things I'm doing these days. I had gotten stuck in the day-to-day thrum of tasks and work.
I'm so glad I had this revelation, because it motivated me to do what I did next. I made a chart.
[Read more…] about The Five-Mile View: How to Gain a Fresh Perspective (and Stay Motivated)