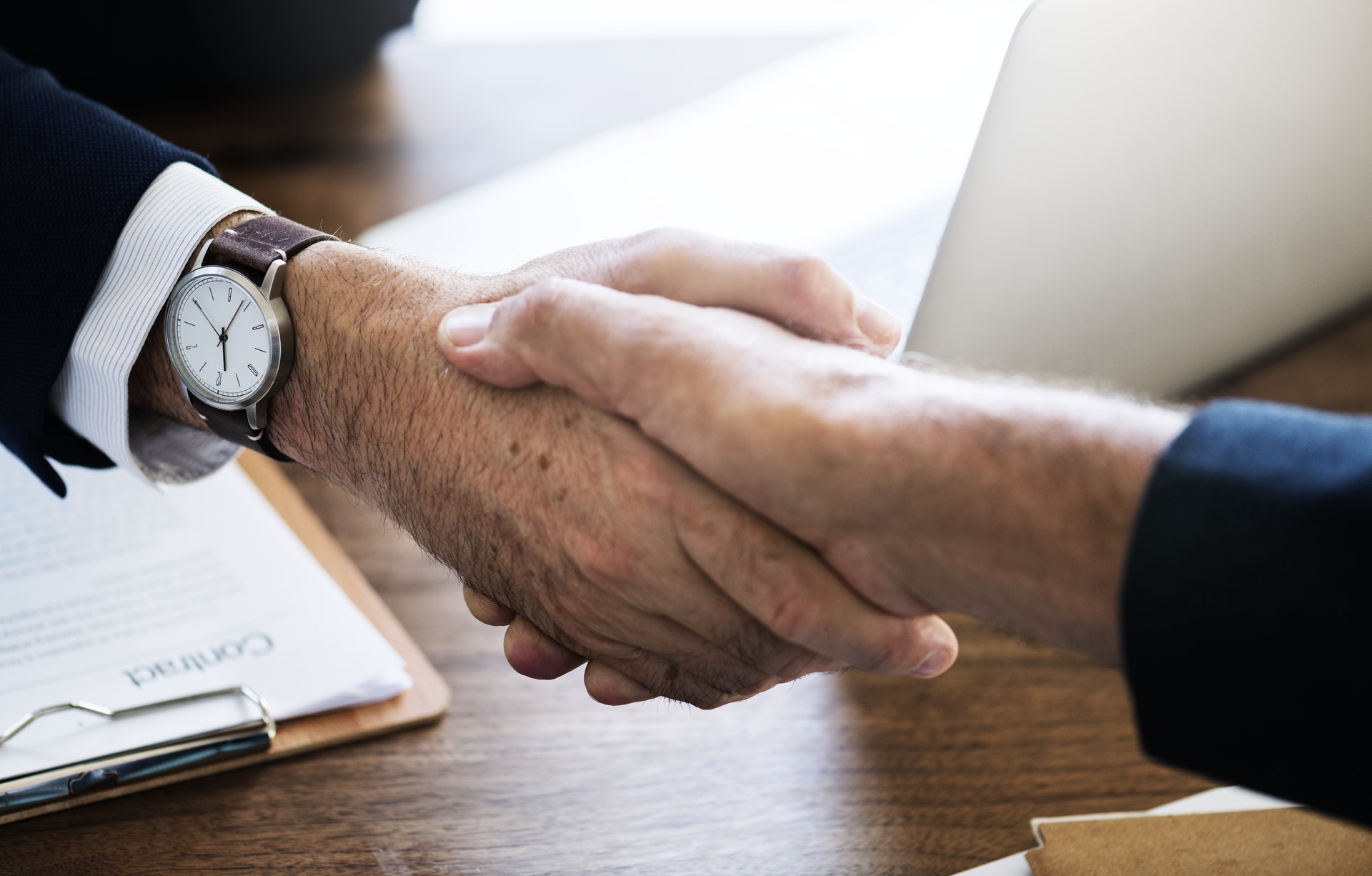 As a musician, I've done freelance work — a gig here, a gig there — for half my life already. Ever since I was old enough to be trusted with the work, I've been a "working musician" to some extent. However, the past year brought about a major change. I left my full-time "day job," which was actually a music job in a church; it involved a lot of work in the evenings. Now, I hold a much smaller church music position, reserving most of my time (especially those coveted evenings) for freelance work and running my business. For the first time in my life, self-employment produces a significant portion of my income (about a third of it). I will probably never view my working life the same as I did before.
The freedom to leave my "secure" day job was a privilege that I don't take lightly. Not everyone can choose to do the same, and I respect that decision. My goal in this article is to set an example for other people who might benefit from taking the same chance. I also want to provide comfort and encouragement to others who have already taken the same leap of faith.
What follows is a summary of a few of the most important lessons I've learned (and re-learned) this past year. My hope is that they will be a source of discovery for others who walk the increasingly common path of the freelancer.
The unexpected benefits of learning to sell and negotiate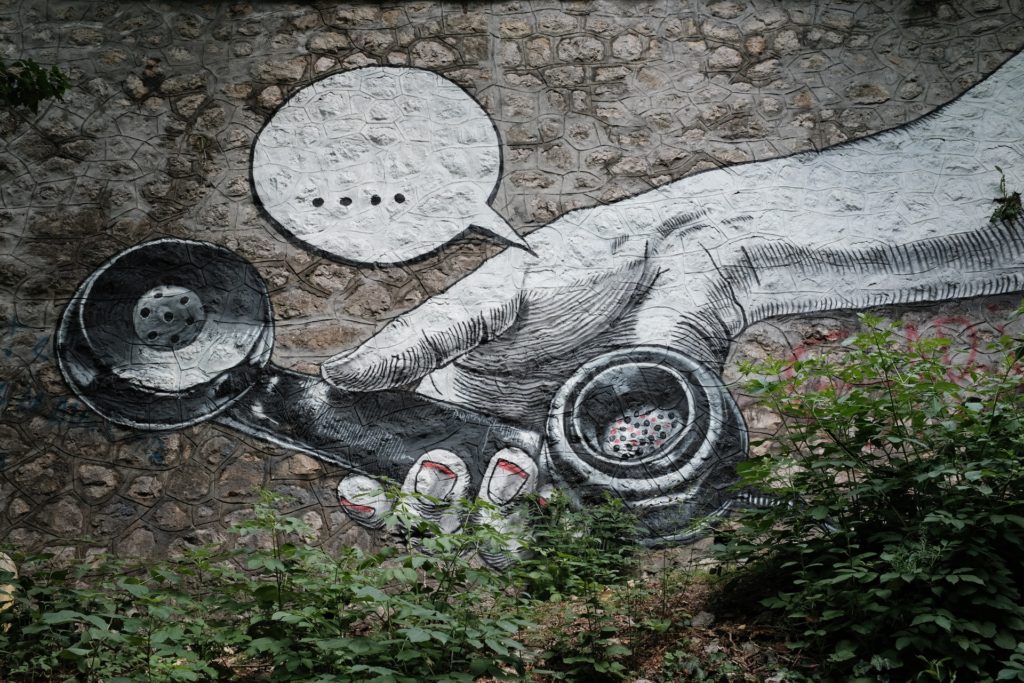 Selling is much more than pitching a product or service and hoping for a favorable response. I've come to view selling as an activity centered on conversation, not merely talking. It's about prompting the other person to supply the details I want to discover, but in terms of what s/he finds most interesting or important. In short, selling is about one skill that has become surprisingly scarce: listening.
Cold Calling
My fastest progress on this front came when I put into practice what I learned in Jeb Blount's Fanatical Prospecting. This happens to be a great book on all different kinds of selling, and I think it's a good read for anyone interested in doing freelance work. Last summer, in July and August of 2017, I compiled a list of local contacts to "cold call" and engage in sales conversations. This is probably one of the most uncomfortable activities I've ever done, but I did it anyway. My mantra was "I don't do this because it's fun. I do this because it's productive." I had nothing to lose because I was new in my geographic area. I for sure wasn't going to build relationships without talking to strangers. What was the worst that could happen? Someone would treat me rudely, vow to not speak to me again, and I'd end up back where I started.In the process of making these cold calls, I learned a lesson that upended one of my closely held assumptions about selling. I was happy to discover that most folks were pleased to speak with me — when I did actually manage to get hold of them. Maybe it was "neophyte's serendipity" (beginner's luck). Or maybe it was my careful pre-qualification of each prospect. I knew that they had an existing need for one or more of my services (recitals, entertainment, accompanying, etc.). In that sense, these actually weren't "cold" leads at all.
Negotiating
All of this selling did eventually generate a bit of work — not a lot, but enough to keep me out of dire trouble. In freelance work, a sale isn't really closed until you've agreed on a price. There is no hard-and-fast rule for setting fees, especially if the buyer believes it's worth paying a premium according to the value you offer. The real magic of this value proposition comes when you're selling. This means that negotiating a price becomes easier when you've done a good job listening, evaluating needs, and selling to those needs. Remaining flexible, staying open to new ideas, is a major advantage to any freelance musician. Insisting on a narrow, one-size-fits-all solution is not helpful.
Freelance work has allowed me the benefit of low-stakes practice in negotiation techniques. Because I sell a low-cost "transactional" service (usually a few hundred dollars or less), I know that if I screw up one deal, there will be another one coming along shortly. This has freed me to experiment with pricing, and to not worry so much about declining offers that won't compensate me fairly.
Stranger Danger
Conversations with strangers (sometimes accompanied by my sweaty palms) have shown me an important truth: my interactions with people aren't nearly as difficult as I once thought. In other words, these uncomfortable moments of have raised my threshold for social discomfort. Conversation on almost any topic seems easy and comfortable by comparison with what I've endured in round after round of cold calling. Making new friends by proposing specific social activities has become so much easier. After all, it's not as though I'm trying to sell them anything! And if it doesn't work out, there will be other opportunities.
I think we would all do well to challenge the mythology that social confidence is a special quality bestowed on a select few. Social confidence is a practiced skill, not an inborn character trait. Selling and negotiating have taught me that.
Stronger Boundaries, Clearer Focus
Experimenting with the fees I charge for my services has helped me build boundaries around the work that is most important to me. It's actually quite simple how this works.
Assume that I know all of my costs and all of my income associated with a particular project. (Don't forget about mileage, a major expense for most freelancers.)
Revenue – Expenses = Profit
Next, I add up all of the hours I spend earning that money:
Preparation Hours + Transit Hours + Service Hours = Total Hours
Finally, for the real magic, I calculate an hourly profit:
Profit / Total Hours = Hourly Profit
This last calculation is paramount because it helps me gauge my enjoyment of a particular income-generating activity against what I earn from that service. For example, I once earned an hourly profit of $4.71 for a service that paid $47. (At least I had a good time!) Beryl Garver, Assistant Professor of Accompanying at the Eastman School of Music, advised us that "the less you want to do the work, the more you should charge." This inverse relationship between enjoyment and financial profit is part of the "free" in "freelance." I am free to pursue as much or as little of the "grunt work" as I need to. In turn, I am free to save my energy for activities that are more worth the time, even if they don't necessarily pay as well.
The math is simple enough that I sometimes run hypothetical calculations in a spreadsheet before accepting new work. If the pay seems too low, and there's nothing I can do to increase it, I ask myself if the "intangibles" make it worth it. Sometimes it is worth taking work I don't particularly want if it will lead to valuable new relationships. Over time, with a good bit of trial and error, the enjoyment-versus-money formula has become easier to calculate. I now have a much better sense of focus devoted to the activities that I feel are most worth doing.
The weak relationship between happiness and money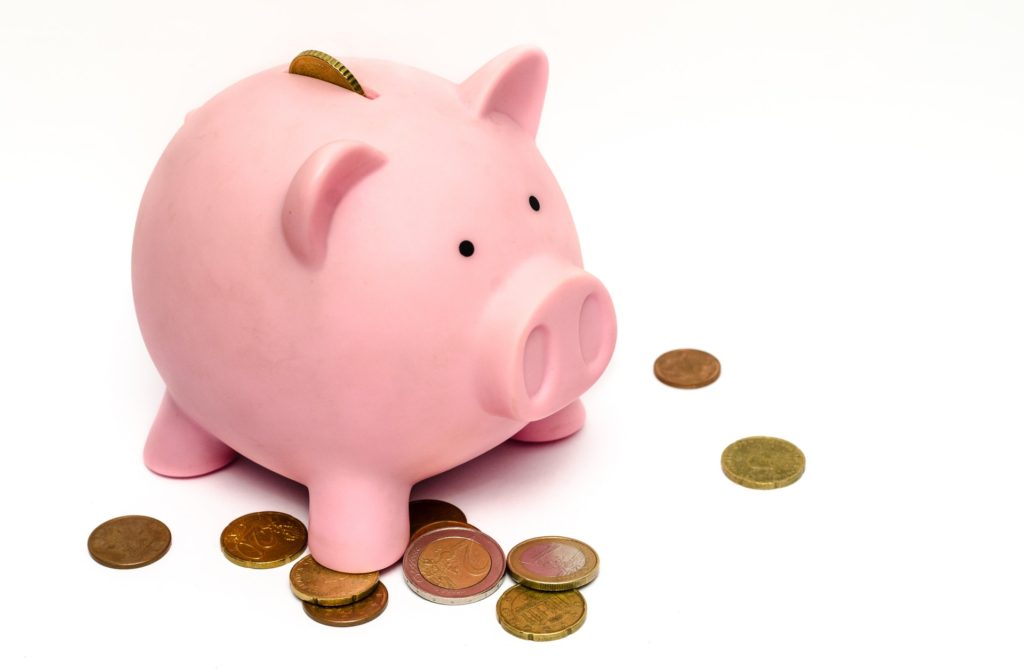 Spending so much of my time on freelance work has helped me re-frame the relationship between happiness and money. Of course it takes some money to have a safe and comfortable place to live and to satisfy other basic needs. There is definitely some relationship between happiness and money, but for me, it is weaker than I thought. The point of diminishing returns arrives fairly quickly; each additional dollar provides less and less satisfaction and security.
I'm going to break this down by responding to a few phrases we often hear in mainstream culture. These words are usually spoken by well-meaning individuals who want others to enjoy the benefits of a comfortable life. Unfortunately, these phrases refer to vague and subjective standards, which is exactly why they are worth discussing.
"Job Security"
The traditional "life plan" prescribes that we go to school for a long time, get a job that we'll keep for a long time, and retire early enough to enjoy whatever time remains. Many factors (brought about by new technologies and complex economies) have seen to it that this model is no longer viable for the majority of people. Nonetheless, we still cling to the idea that this linear path is the best option. It's predictable, it's comfortable, and it's clear. After all, it's the model we've inherited, so there must be something good about it.
The past year has granted me an alternative perspective on job security. I no longer have the advantage of a sustainable living from any one source of income, but I now enjoy a new source of security — the kind that comes from within. Ever since selling my existing skills became my main job, I have become more confident in the value and durability of those skills. While I know that hard times may lie ahead, I also know that my income will probably never be zero. I also enjoy the sense of security that comes from having multiple sources of income. Each customer constitutes a revenue stream, so any one of them going away is a manageable setback as long as I continue to do quality work in the service of others.
In sum, the marketability of my existing skills is itself a source of job security. As a friend said to me, the best thing about being self-employed is that you'll always have work. "You might not have any money," she joked, "but you'll always have work."
"Living Well"
One pitfall of privileged living is that we tend to compare ourselves to other privileged people who appear to be "living well." Or at least they must be living better than me. The trouble is that we typically define standards of good living in terms of what can easily be measured and seen. How big is your house? How pretty is your neighborhood? What amenities do you enjoy? How nice of a car do you drive? We tend to equate readily apparent but superficial material success with more elusive but deeper personal success. So much of what is truly worth living for can't be measured. It's one of the primary reasons I left my full-time job. I found that I wasn't doing nearly enough living outside my workplace.
Money versus Time
My day job involved one limitation I found impossible to abide. I was allowed a reasonable quantity of vacation time, but I had almost no control over when that vacation time took place. To me, that was a major compromise in my standard of living. I missed important family events, or greatly shortened my level of participation in them, because I couldn't get the time off. We avoid talking about time off because traditional ideas about work ethic have made it taboo. So I'm talking about it here. We need to challenge the idea that vacation time doesn't matter as long as you can afford a nice house.
While I no longer enjoy some of the amenities of an updated apartment, and while my new neighborhood isn't nearly as nice of a place to live, I still have what is most important. My new neighborhood is safe and secure, with plenty of local businesses accessible in a short walk. Also, I now have time to travel and take time off when it's needed rather than having to wait around for someone else's blessing.
Many employees (including those of us who serve churches) work on weekends. For all of us in this category, vacation time allows room to participate in holiday gatherings, weddings, and other life events — many of which tend to take place on days we would normally be at work. Two weeks of vacation simply isn't enough for a church musician if s/he is going to participate in family life and take an actual vacation (or two).
New sources of discipline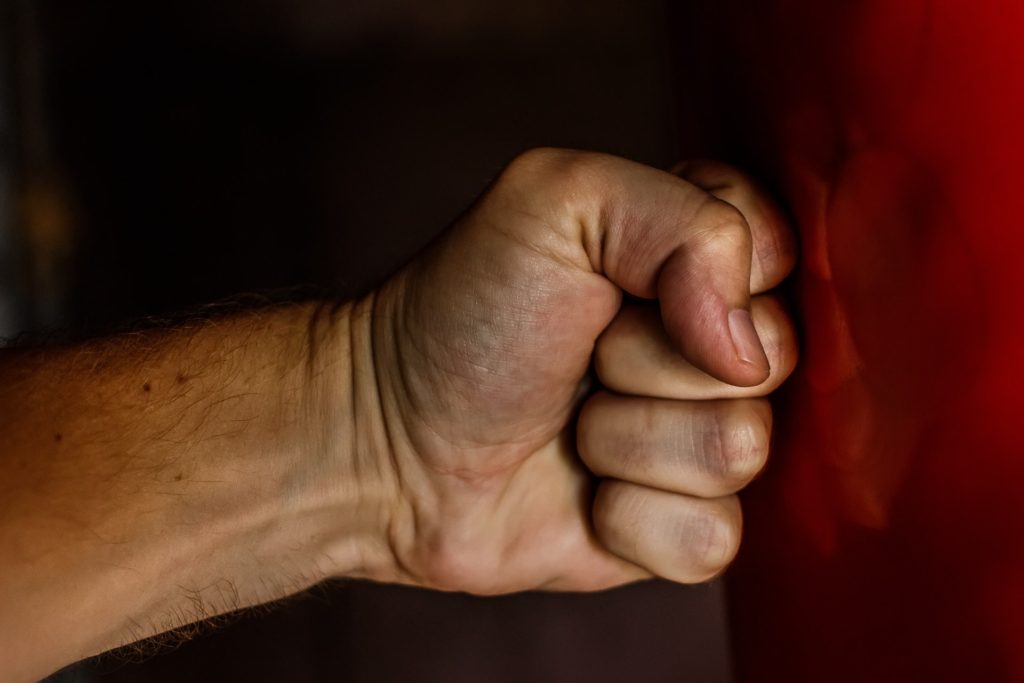 Self-employment is at its heart an experiment in discipline. If I don't do the things I know I should do, the first (and sometimes only) person to know about it will be my boss — me! As for most musicians, discipline has been a way of life for me for a long time. Nonetheless, its nature has changed a good bit this past year. Here are a few examples.
Linking Accountability and Discipline
Accountability to a trusted friend, colleague, or mentor carries exceptional power. It can make anyone appear unfailingly disciplined. If I am accountable only to myself, I will get away with much more than I should. For example, suppose that Sleepy Bryan decided this was a good day to sleep in an extra couple of hours. Some bosses might forgive the infraction, but Awake Bryan is ticked off all day because he will never get back the 120 minutes that Sleepy Bryan took away.
The challenge, then, is to find a way for Sleepy Bryan to be accountable to Awake Bryan, so that they stop stepping on each other's toes. The secret sauce is Awake Bryan's social network — a source of hundreds of watching eyes. Each night, I set up Hootsuite to deliver a Facebook post to my page about 15 minutes past my alarm. This quarter hour is long enough to let me wake up comfortably, but short enough to keep me away from the interminable snooze loop. If I don't get my butt downstairs to reschedule the post, Facebook tells my friends about the $20 wager attached to my sleep habits.
I haven't overslept a single morning that I did this. Life is instantly better when I have a long morning of easy productivity to look forward to.
Making Decisions
By taking my own risks and making my own decisions, I've had to take responsibility for everything that happens to me, good and bad. In the traditional workplace, the separation between employer and employee splits the costs and benefits. If the employer assigns a useless project, the employee wastes a lot of time, but the employer also pays a price. The employee still gets paid, but the business is no better off than before. If the employer changes the world through some groundbreaking innovation, the employee devotes countless hours to the cause, but the employer gets most of the reward in the long run.
It is no different now, except that I am the employer and the employee! I own both the downside and the upside. Fortunately, they tend to balance each other. With so many possibilities for discovery and adventure, I've decided to tolerate a little risk.
Assessing Myself
The results of my work are now mine to own, and mine to accept. I am compensated (in money, in contact with potential leads, in personal satisfaction) according to the quality of the work and how much value it brings to others. Thus, I must be honest with myself about what is lacking in my work. I must also encourage others to be honest by ensuring that they feel safe doing so.
Accountability plays a role here, too. No one can self-assess effectively without trusted allies who will tell you when you're off your rocker. A sensitive but honest friend will use language that really speaks to you without cutting too deep. For example, I share my written goals with my Dad, and he points it out (politely) when I neglect them.
Setting Priorities
If I don't work, I don't get paid, period. This means that my incentive to prioritize my most important work is greater than when I was a full-time employee. "What value does this add for others?" has become the default question behind any new project or task. If the answer is unclear, I either need to redefine my goal or jump ship. Focused priorities help me and my audience much more than vague wishes.
The downsides I didn't see in freelance work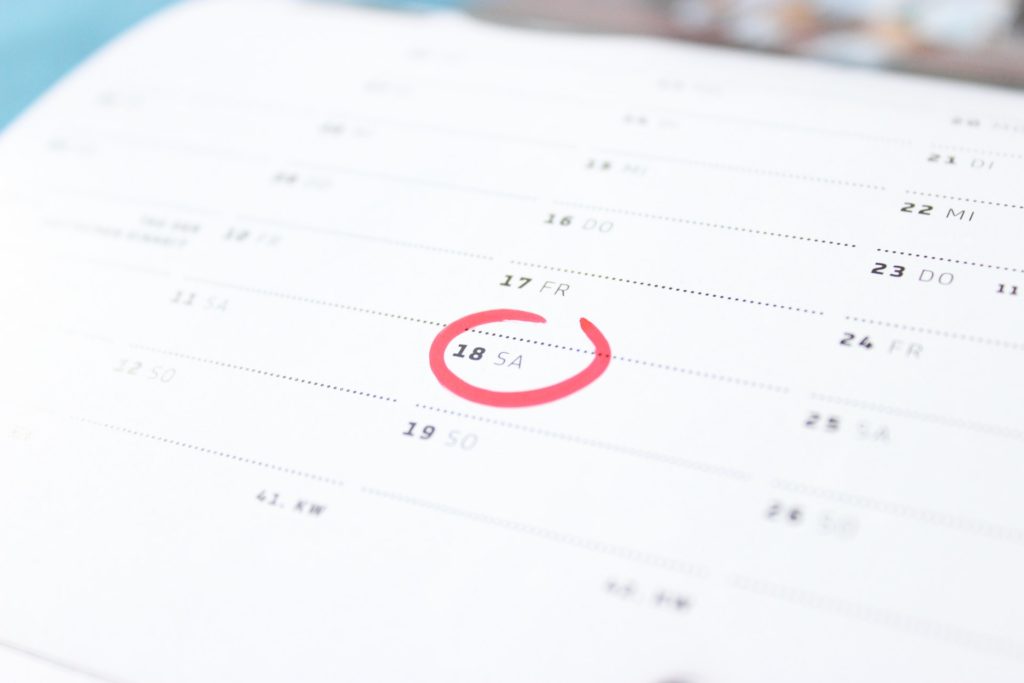 Setting my own schedule doesn't free me from the burden of deciding.
Making decisions about my schedule — when to work and when not to work — takes more energy than I thought it would. I suspect that this is because I tend to worry about the work I'm not doing, and I tend to measure myself against poorly-defined standards of how much work is "enough."
For example, I might decide that Tuesdays and Fridays are my "days off" from work. But what if someone calls on Monday and asks me to play for an event on Tuesday? Do I politely decline and leave it at that? Do I add a "convenience surcharge" for the last-minute hassle, hoping they will understand my reasons? Or do I say yes unconditionally, since I didn't have anything on my calendar in the first place?
There are no perfect answers to these questions, and I don't think I will ever find a magic formula. My needs (and my family's needs) change from week to week, and what looks like a completely manageable engagement one week might be a major headache the next week. One thing is for certain, which is that flexibility is definitely a virtue. (I've seldom been accused of being too flexible!) This is one of those problems I will probably struggle with for a while.
My impatience interferes with my sense of accomplishment more than I imagined it would.
I have long been aware of my impatience, but I've begun to realize how strongly it interferes with my sense of satisfaction in my work. I want the results of my work, good or bad, to be evident today, so that I will know whether it was worth all the effort. Then, I can move on to something else that might be more worthy of my time. Unfortunately, many of the projects most worth pursuing are also the slowest to reach that critical point. Every experiment has to reach a certain point before it's conclusive — before it's clear whether it was worth doing in the first place.
Looking ahead to year number two
My sincere hope is that I will continue to hone my new skills, maintain my older skills, and reach out to the world in new ways. Freelance work has shown me so many possibilities for what a career can be, and I hope that the lessons I learn along the way will prove valuable in whatever path I take.