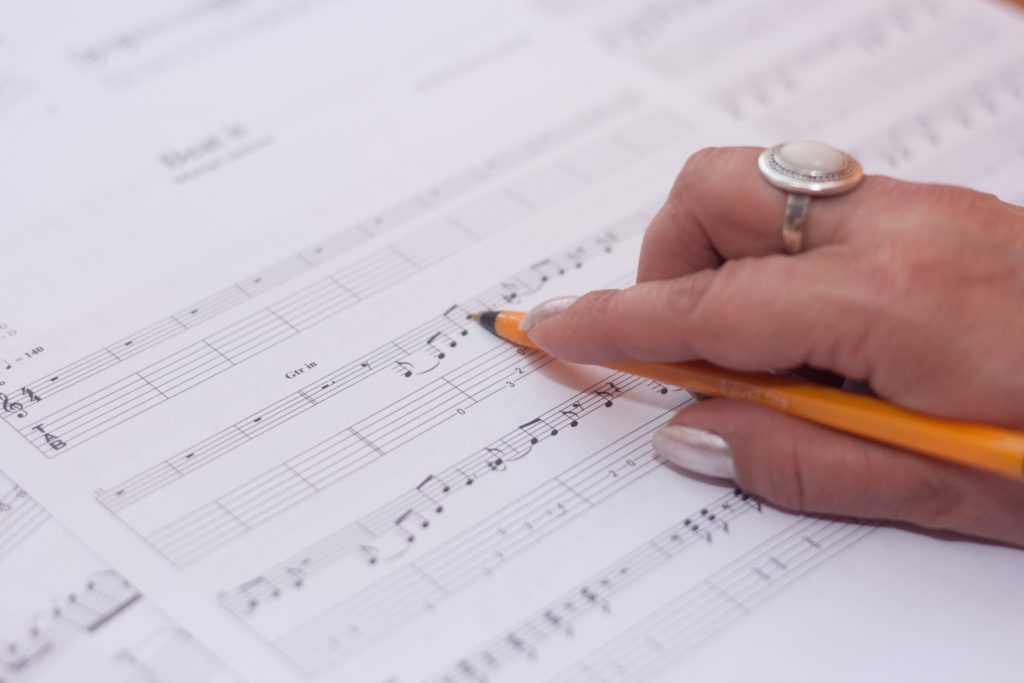 If you think you have to sacrifice quality to get free sheet music for your choir, I'm here to tell you that it isn't so! This is one assumption you should definitely test. Choral music doesn't always have to cost you a lot of money.
Our assumptions hold us back because they limit our perception of what is possible. If you assume that your choir will revolt if you program anything written for fewer than four voice parts, you are depriving them and the congregation they serve of the opportunity to discover many great works of art. If you ask me, that's a challenge worth testing, because its consequences are immense.
Whenever I've looked for new music for my church ensembles, I've had in mind some combination of the following criteria.
Simplicity. Roughly one half to two thirds of what I program should be easy enough to learn that the group could do a respectable job singing or playing the correct notes after one or two short rehearsals. This means that we will have adequate time to work on musicianship instead of focusing all our efforts on accuracy.
Elegance. The world is filled with great music if you know how to find it. It is also filled with mediocre composers producing works of rather inelegant construction. I try to choose pieces that are outstanding examples of the style or styles in which they are written.
Cost. Not all churches are able to set a realistic budget for purchasing sheet music. Thus, looking for free alternatives is a good way to make more room for buying new music when you must.
Musical works that satisfy all three criteria can be surprisingly hard to find, but it's getting easier every day. I want to share with you four choral works that prove to you it can be done!
This short single-page piece is written for a chorus of sopranos and altos, but could easily be configured to include tenors and basses. Simply have soprano and tenor on the top part, plus altos and basses on the bottom part. Or, sing it twice: sopranos and altos the first time, tenors and basses the second time. Ferrari pairs a timeless text—Hildegard von Bingen's "O mira floriditas"—with more than a casual nod to the timeless compositional technique known as organum.
While perhaps not the most elegant text, Kent's musical setting makes up for it with nicely balanced contours (leaps are followed by steps in the opposite direction) and a fun example of text painting on the word "praises" in dotted rhythm. This edition is by John Henry Fowler, 2001. The piece is written for unison chorus with keyboard and would be within the abilities of nearly any church choir.
You'll need a good organist for this one, but it's worth mentioning anyway. The choral parts are almost entirely unison with a repeated refrain. If you have problems with strained or screechy sound on the high notes, when the chorus breaks into two parts, you can omit the top voice or nominate one soprano and one tenor to sing it. Roberts sets the text (from Psalm 47) clearly and elegantly, with accents in all the right places.
Stanford's setting to the tune "St. Columba" illuminates this text perfectly. Though intended as a free accompaniment for congregational singing, this piece also makes for a simple and enjoyable choral anthem. It can be sung in unison throughout if you wish. If you like this piece, you'll want to check out the entire collection from which it is taken: Varied Harmonies for Organ Accompaniment (and Voices ad libitum) of Certain Tunes in Hymns Ancient and Modern (London: William Clowes and Sons, c. 1912). This is a great resource for enriching your enjoyment of hymn-playing.
---
Want more anthems?
I hope you find these suggestions useful as you plan your next year in church. Let me know what you think!